INSEP Paris
Postal address:
11, Avenue du Tremblay (France)
Fax:
https://www.instagram.com/insep_officiel/
Institutional dependency:
Ministry in charge of Sports
Sports:
Archery
Athletics
Badminton
Basketball
Boxing
Canoe Slalom
Canoe Sprint
Cycling Track
Diving
Fencing
Figure skating
Football
Gymnastics Artistic
Gymnastics Rhythmic
Hockey
Judo
Modern Pentathlon
Rowing
Shooting
Swimming
Synchronized Swimming
Table Tennis
Taekwondo
Tennis
Triathlon
Weightlifting
Wrestling Freestyle
Wrestling Greco-Roman
Support services:
athlete career and education
biomechanics
nutrition
physiotherapy
sport medicine
sport physiology
sport psychology
sport science laboratories
strength and conditioning
video analysis
Additional sport facilities:
ergometric training centre
gymnasium
recovery centre
soccer field
stadium
Suitable for:
elite
international
national
olympic
paralympic
Admission athletes of other countries with fees:
Distance to railway station: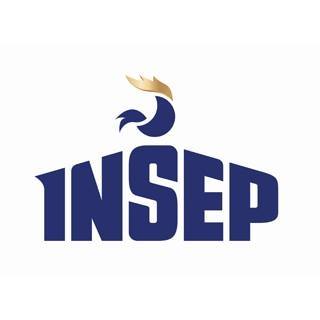 fidelity award: Silver
Weather
Wind:
Winds NNW at 10 to 20 mph.
Partly cloudy skies during the morning giving way to a few showers late. High 48F. Winds NNW at 10 to 20 mph. Chance of rain 30%.
Sport facilities: All equipments and facilities are within INSEP site, except for the canoe kayak, figure skating and rowing
 
Support services: Medical centre, with 80 medical and paramedical personnels:
- whole body cryotherapy centre
- massage/physiotherapy service
- medical and dental health care centre (radiology, ultrasound, MRI)
- balneotherapy centre and several hydrotherapy centres (sauna, steam room, jacuzzi)
Residence number of beds: capacity to sleep over 70 people in single or twin rooms with shower and toilets (can be increasing depending on the activity of the French federations).
Restaurant: self-service restaurant, open 7 days a week, adapted to sports diet and able to accomodate specific requirements for any particular diet
ENVIRONMENT
Weather conditions:
Average temperature autumn: 13
Average temperature spring: 13
Average temperature summer: 23
Average temperature winter: 4
Geographical situation:
- 20 minutes from the center of Paris (Bus n°112 and Subway n°1 or A)
- 30 to 45 minutes from Orly and Roissy-Charles de Gaulle international airports
- 1h22 from Bruxels, 2h08 from Luxemburg, 2h17 from London, 3h05 from Geneva and 3h19 from Amsterdam by train