The World Association of Sport Performance Centres
ASPC European Forum 2018 in Magglingen
Sunday, 14 January 2018 to Wednesday, 17 January 2018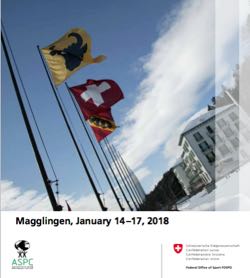 Dear ASPC members,
Dear colleagues,
On behalf of the organizing committee, here are the latest information about the ASPC European Forum 2018.
It would be a great pleasure for the Swiss Federal Institute of Sport to welcome you in Magglingen between January 14 – 17. You shall find attached to this link useful information for your stay.
Best practices
Centre d'Alt Rendiment (C.A.R.) Sant Cugat
Canadian Sport Institute Calgary
ASPC member
Address:
Kaskelantie 10, 19120 Vierumaki (Finland)
News
Wednesday, 23 August 2017
Here you can find documents for the General Assembly to be held on Saturday August 26 at the Moses Mabhida Stadium - Durban
Forums
Tuesday, 24 September 2019
to
Friday, 27 September 2019
Wednesday, 23 August 2017
to
Saturday, 26 August 2017
450 Participants from 40 Countries
PRIME HUMAN PERFORMANCE INSTITUTE in DURBAN
Hosts the ASPC Xth International Forum on Elite Sport.
Go to Presentations :