Western Australian Institute of Sport
Postal address:
Challenge Stadium, Stephenson Ave
Institutional dependency:
Admission athletes of other countries with fees: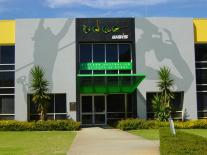 fidelity award: Silver
Weather
The Western Australian Institute of Sport's purpose, is to provide opportunities for talented Western Australian athletes to achieve excellence in elite sport with support from their home environment. This vision, is to Produce Champions.
SPORTS AND FACILITIES
Sports Programs Operated out of WAIS: Athletics, Canoeing, Cycling, Diving, Gymnastics, Hockey (Men), Hockey (Women), Netball, Rowing, Sailing, Swimming, Water Polo (Men) and Water Polo (Women). For more info click here.
Sport facilities: WAIS sport facilities include; training centres, strength and conditioning gym, recovery centre and a sports science laboratory.
Support services: Biomechanics, Psychology, Physiology, Athlete Career and Education, Strength and Conditioning, Sports Medicine, Nutrition, Physiotherapy and Massage. For more info click here.
Follow Us:
Keep up to date on all the news and events out of WAIS via our twitter account.